We participate Ornamo Art and Design Sale 9.-17.3.2019 at Kaapelitehdas in Helsinki.
---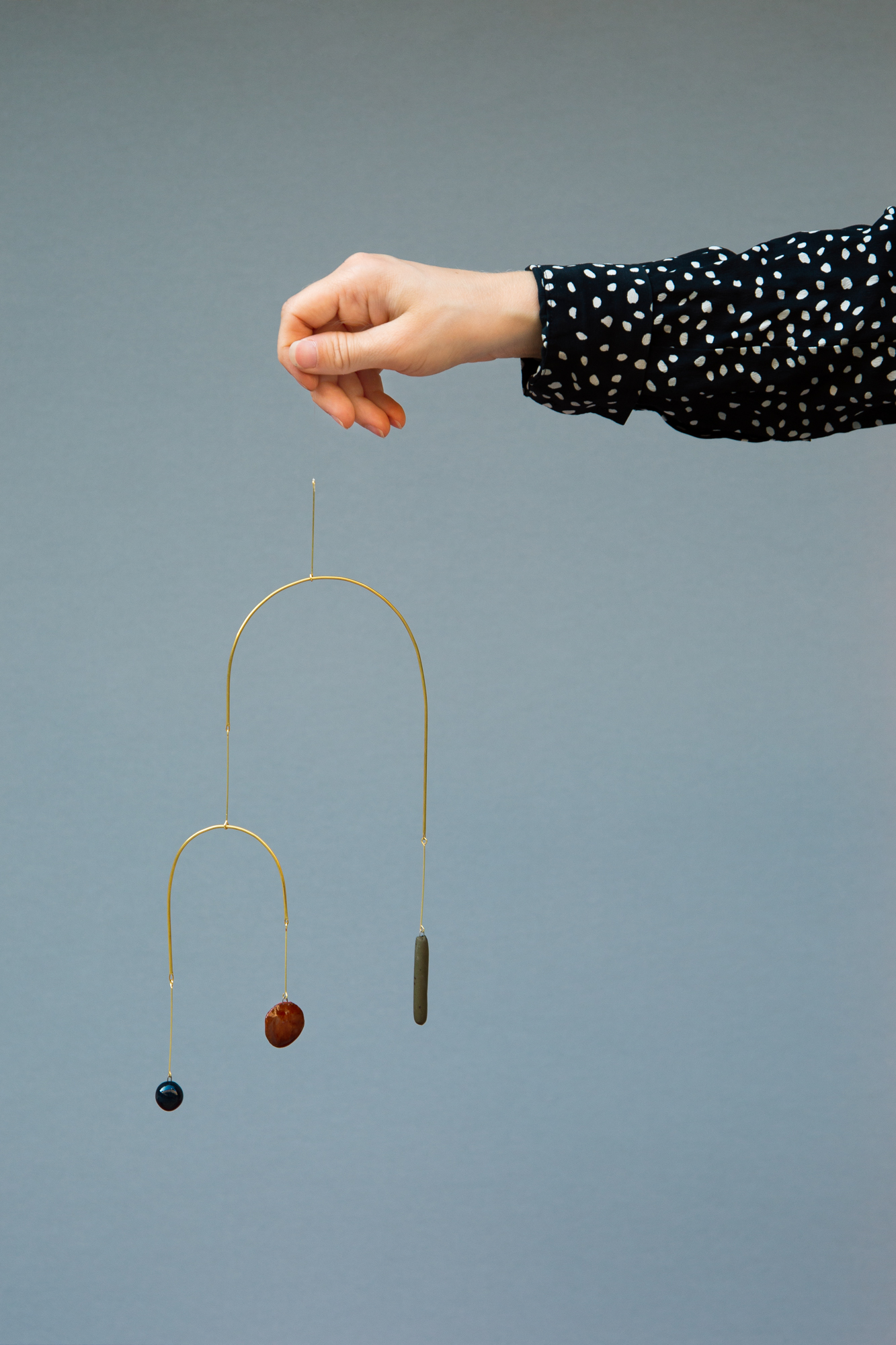 Varpu mobile atelier
Come to make your own Varpu mobile decoration to Craft Corner Helsinki on Tuesday 29.11. at 17.00. During one hour workshop we create together a kinetic decoration from brass and ceramics.
The price of the workshop is 85€/person.
Got interested?
Sign up HERE
---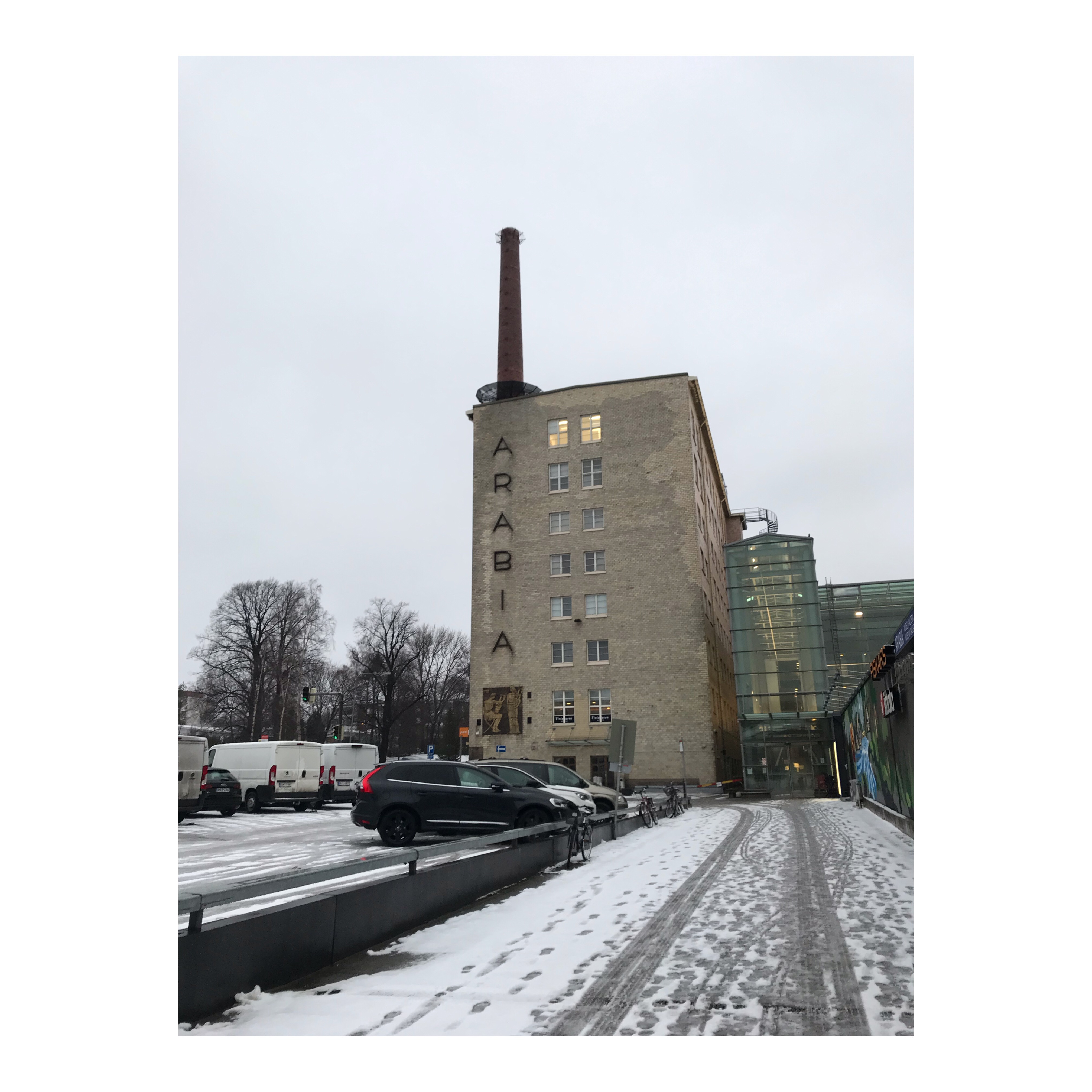 Visiting artist at Arabia Art Department Society
I'll be working Arabia Art Department Society's visiting artist for half a year starting on January 2019. 
www.arabiaartdepartmentsociety.com
---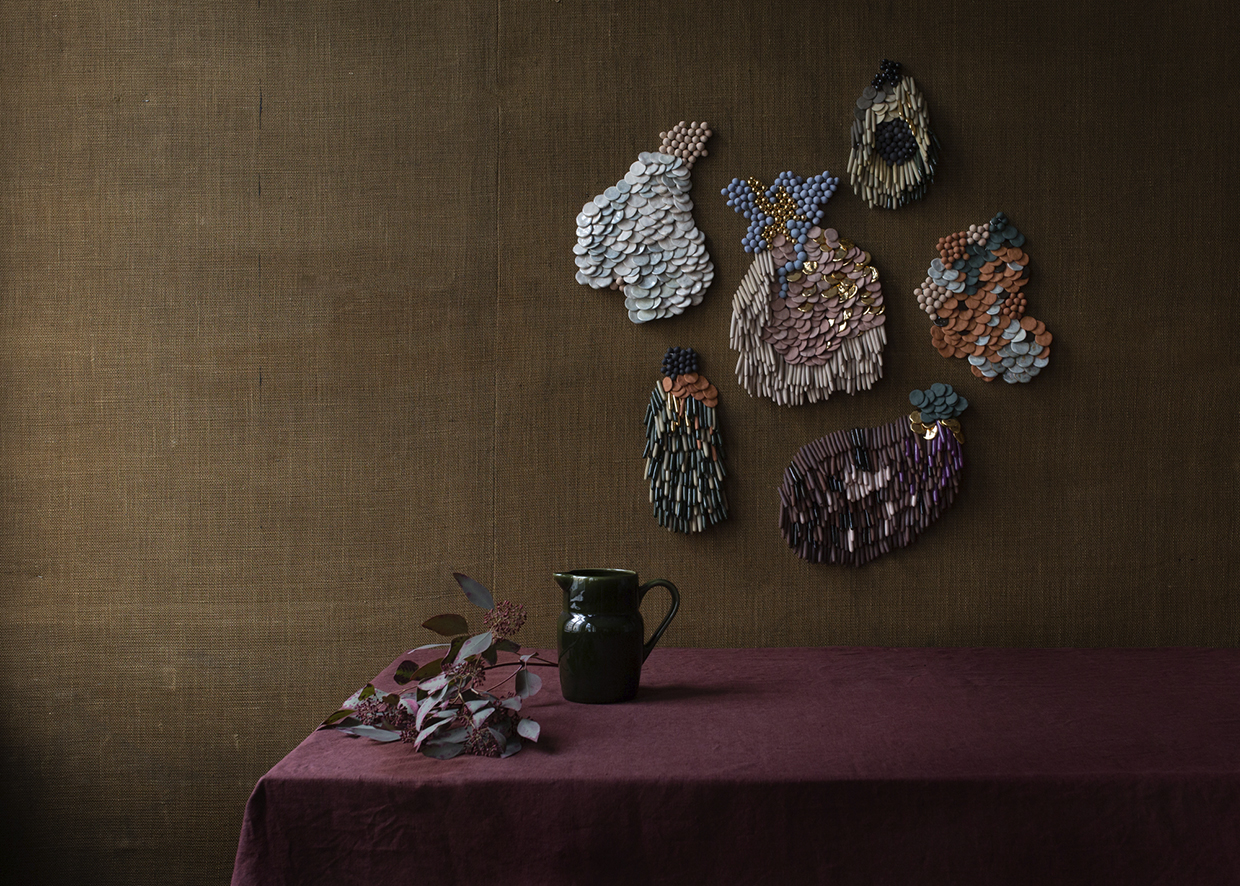 Artworks for Artek
SATO (harvest) is a series of ceramic artworks made specially for Artek Helsinki. The artworks are sold at Artek in Keskuskatu 1B, Helsinki Finland.
---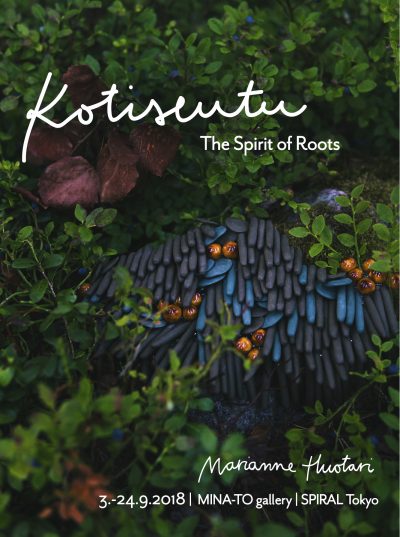 Ceramic art rugs to Japan
Marianne Huotari's first solo exhibition is in the distinguished SPIRAL gallery at the heart of Tokyo Japan on 3.-24.9.2018. Kotiseutu – The Spirit of Roots installation consists of 28 separate ceramic artworks forming a wall-sized piece which tells the story of uniqueness of Finnish nature and Marianne's roots in the Northern Finland.
---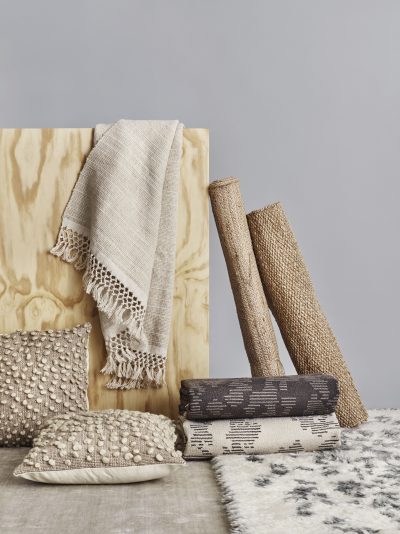 New additions to Suovilla family
Feel the spirit of Norhern Finland in you home through Suovilla rug designed for Finarte. This autumn we add a new color to the Suovilla family: grey and white! Get to know also new Silmu cushion and Naava throw.
---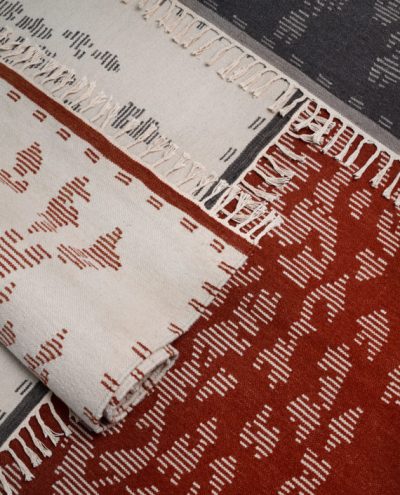 Saaristo rug for Finarte
Saaristo (archipelago) is the new rug design for Finarte. The pattern takes you by the water, wavy surfaces and endless summer days.
---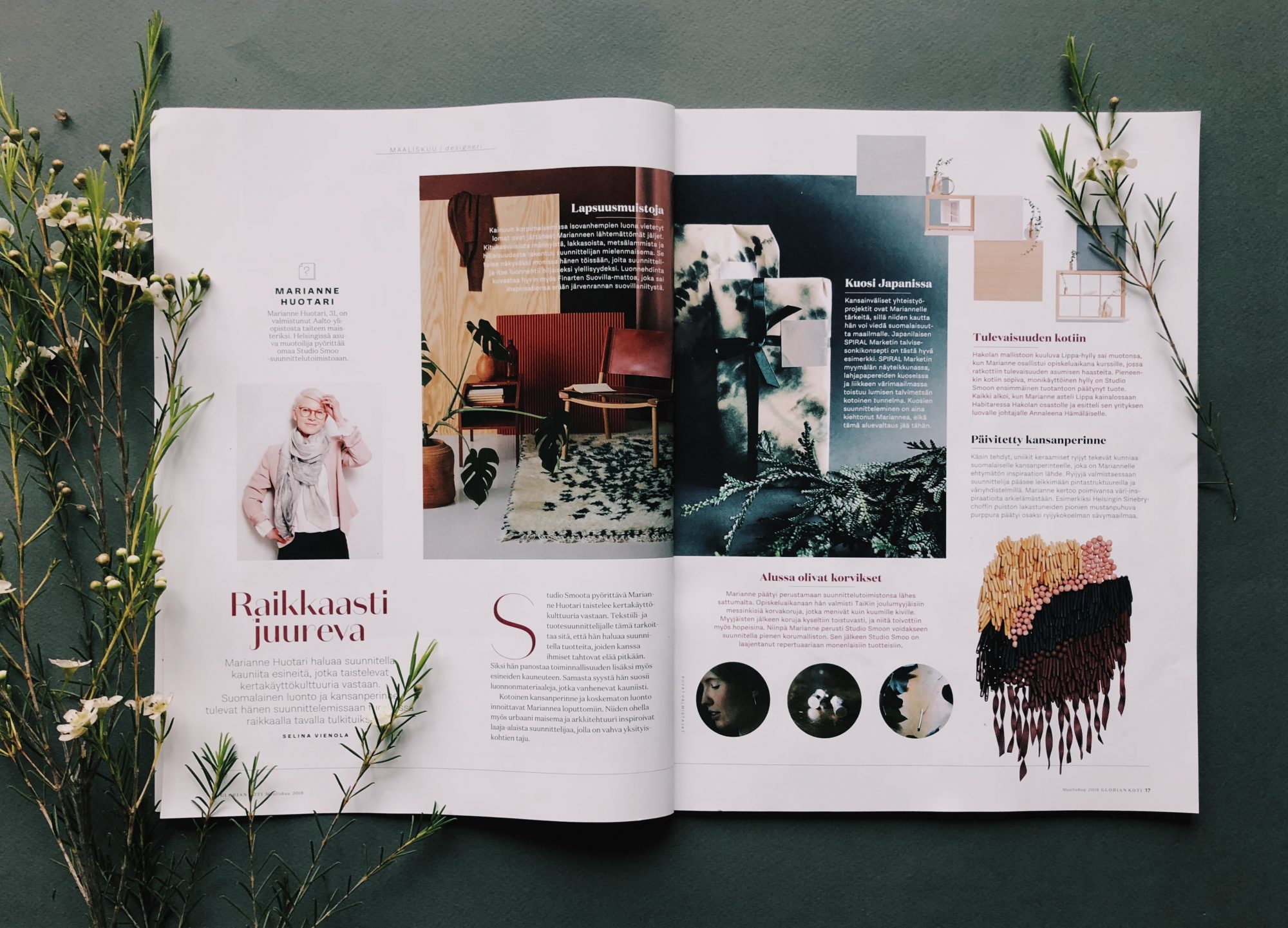 The stories behind the products can be read from Glorian koti magazine 3/2018. Text by talented Selina Vienola.
---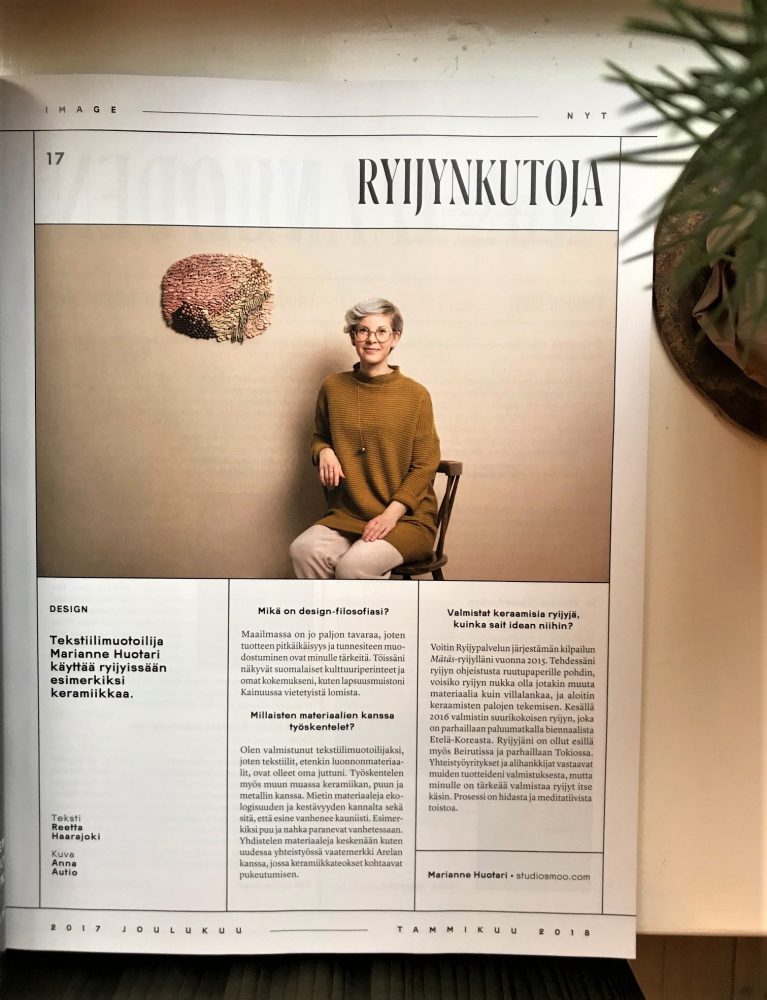 Image magazine featured a nice story about Smoo ArtWorks. It's on the December/January magazine.
---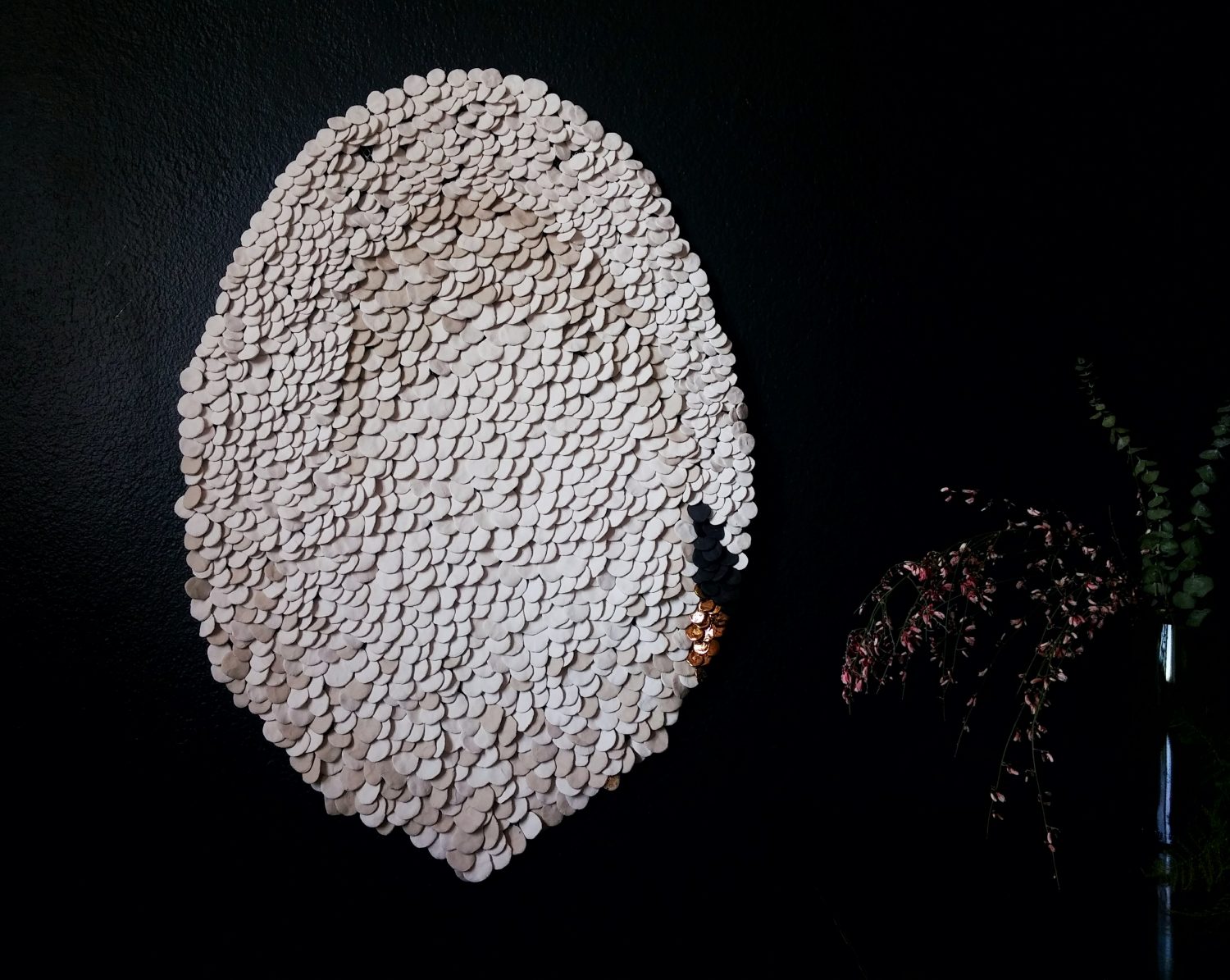 Kaino – the Sleeping Swan has been selected to Pistot exhibition by Taitoliitto. The exhibition takes place in Craft Corner Helsinki at Eteläesplanadi 4 during 13.1.-24.2.2018.
The vernissage is on 12.1.2018 at 17. Welcome!
---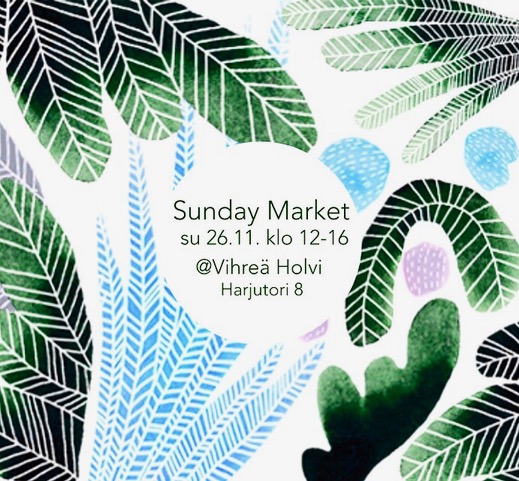 It's time for Christmas Markets!
This year STUDIO smoo will participate only one Christmas event called Sunday Market.
It's going to be very lovely event and I really hope to see you there!
More info HERE
---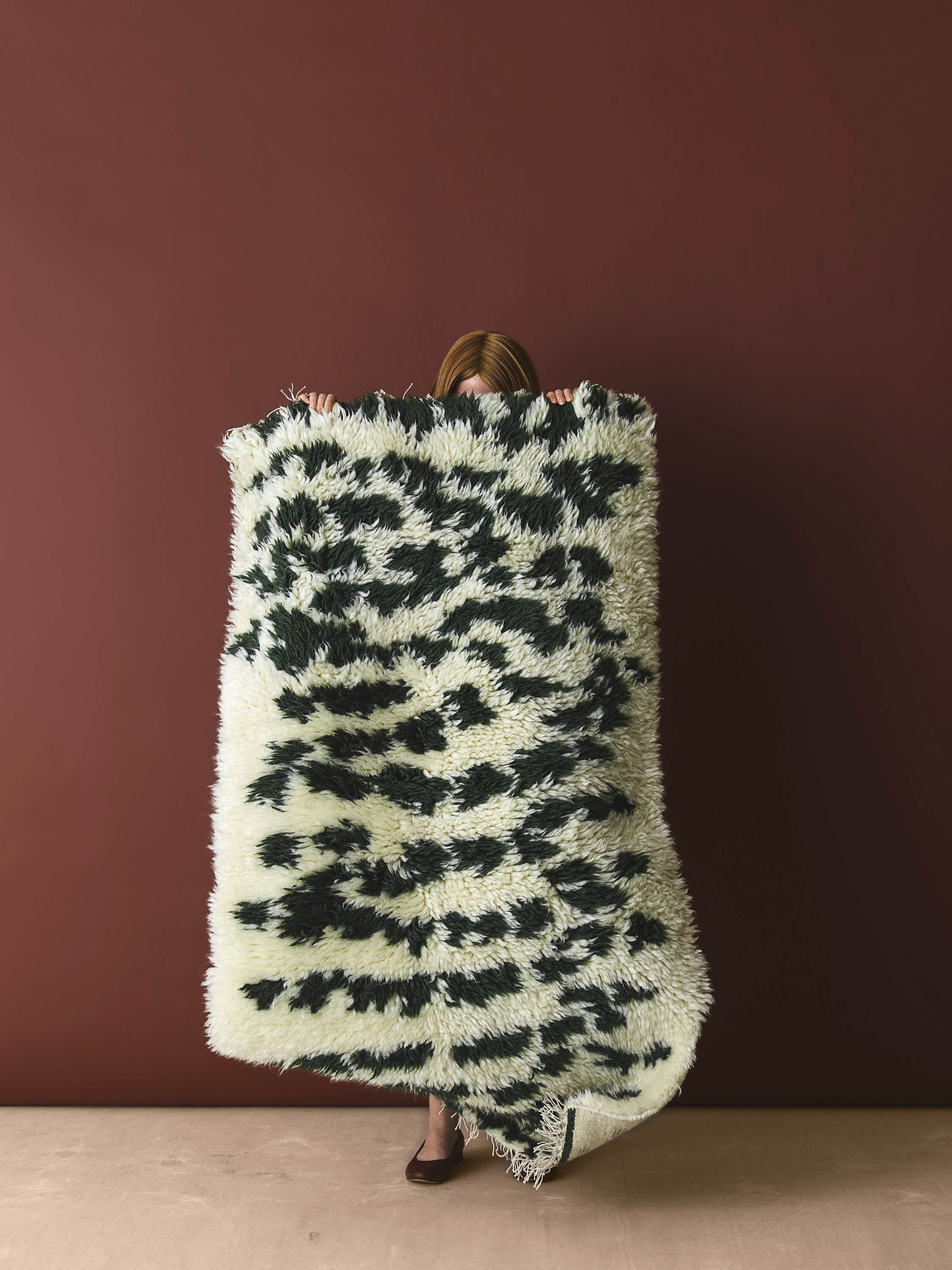 Smoo <3 Finarte
Marianne Huotari from STUDIO smoo has designed Suovilla carpet collection for Finarte. The collection carries thoughts to the Finnish pure wilderness, getting its inspiration from the soft blanket of cotton grass that covers Finland's bog lands.
---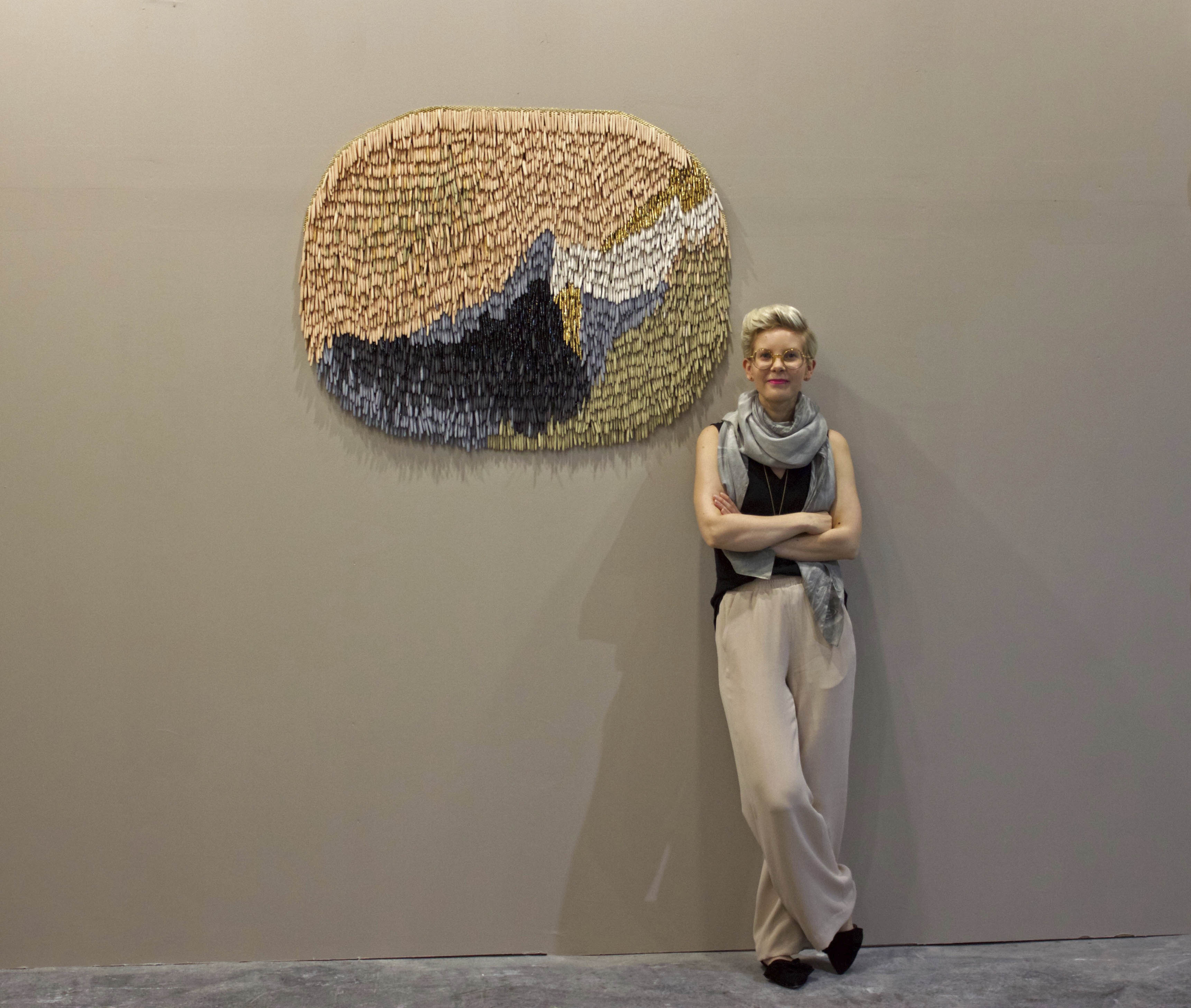 Kaiku at Biennale in South Korea
Kaiku is exhibited in South Korea at Cheongju International Craft Biennale on 13.9.-22.10.2017. Smoo was also assisting the working committee and building the Finland's pavilion for the Biennale.
---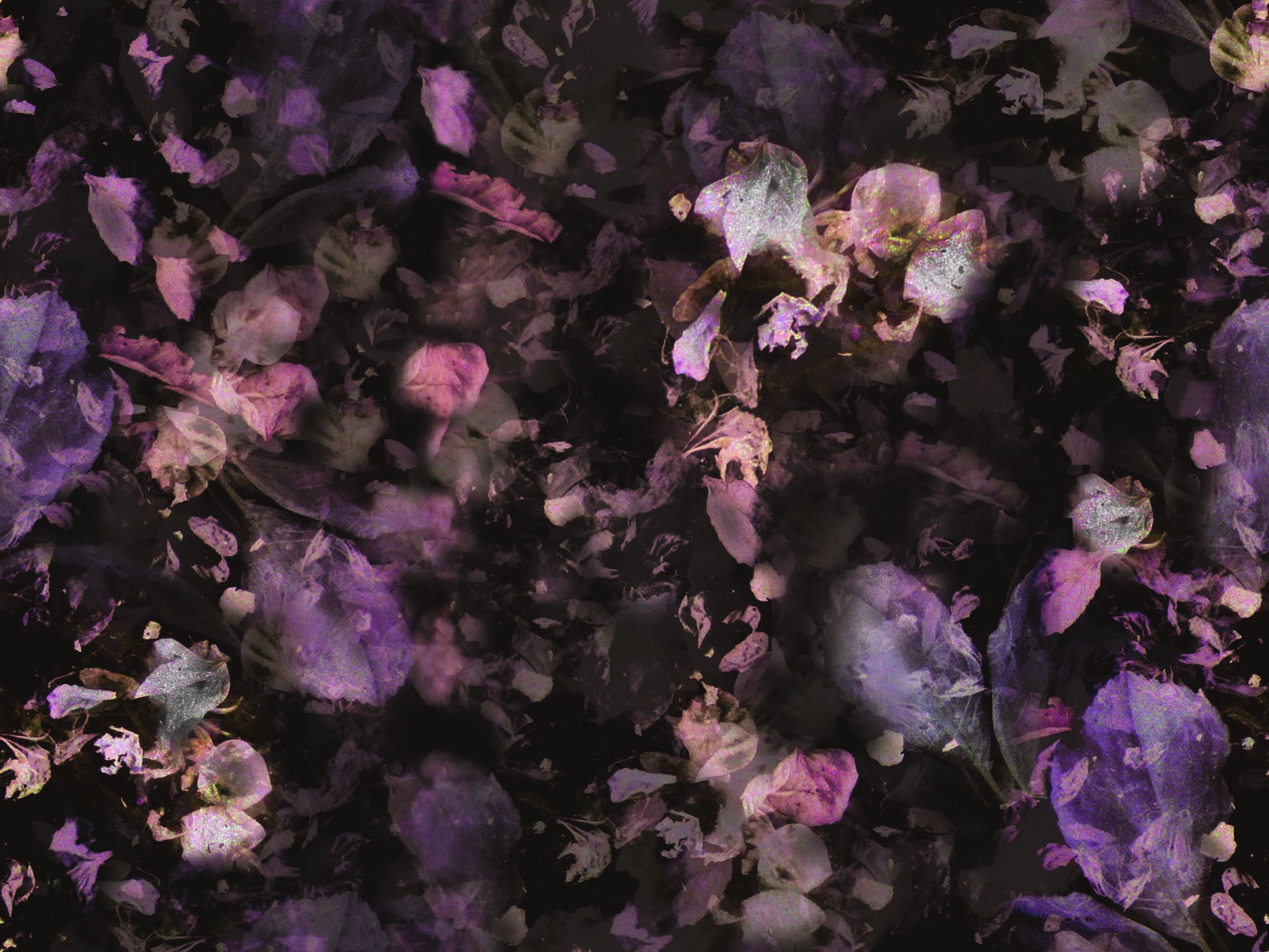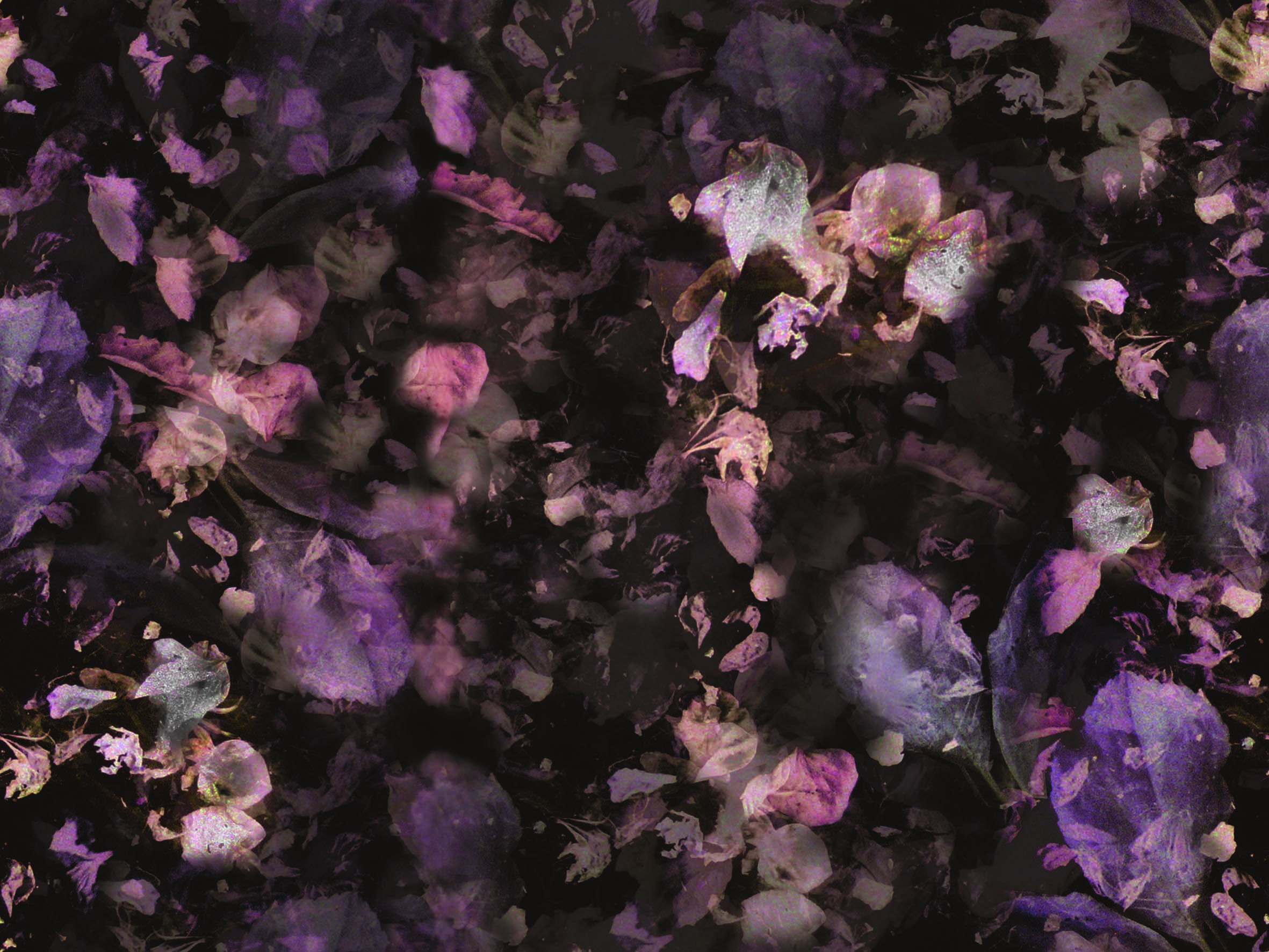 New patterns for art4u
Smoo has designed new prints and patterns for art4u. See more prints HERE.
---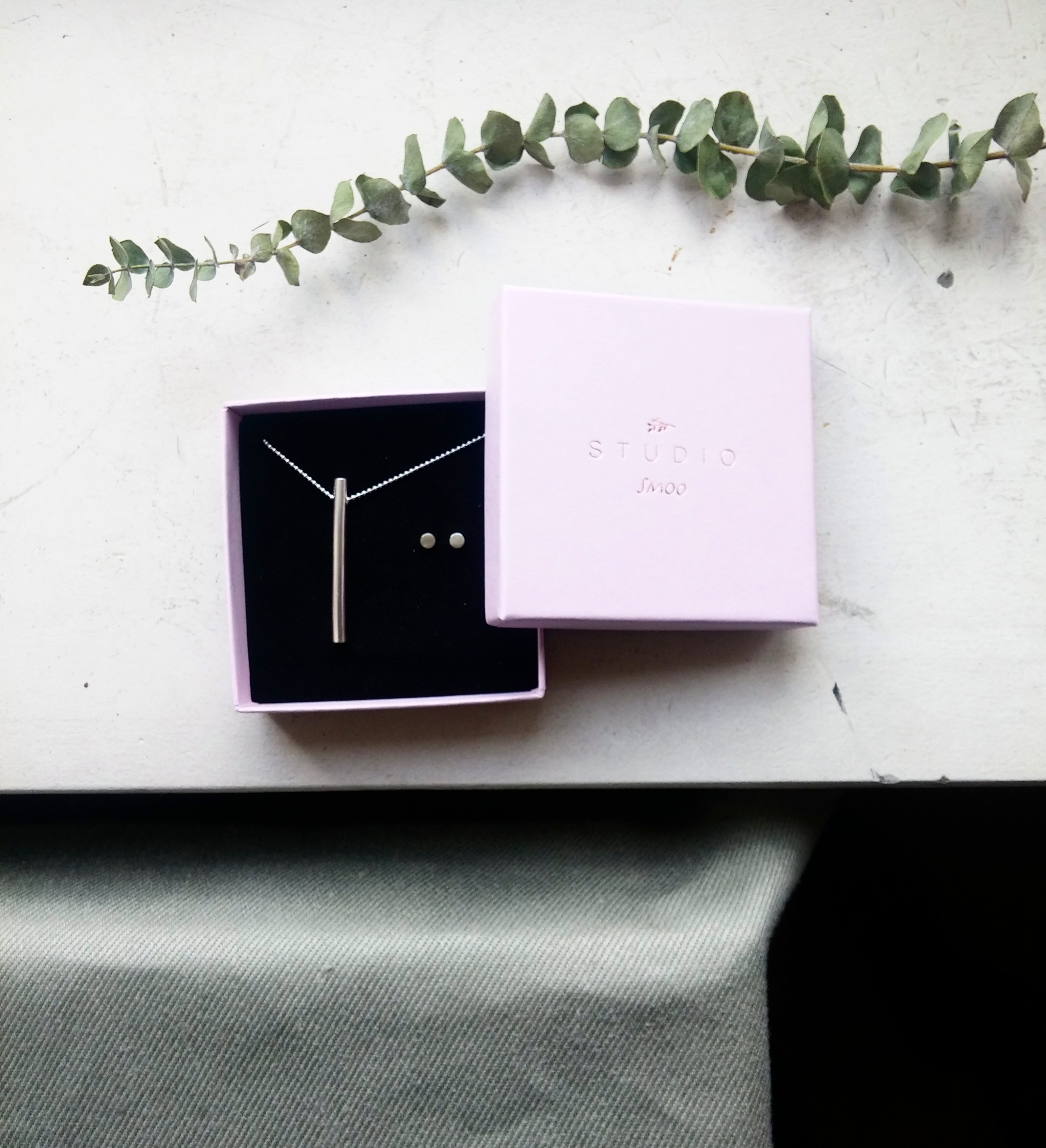 Smoo <3 Mikkeli
Smoo has a new retailer in Mikkeli
Studio M3
Studio M3 has the whole jewelry collection as well as a selected collection of unique ceramic wall rugs: Kaino, Untuvikko and Lokinpoikanen.
---