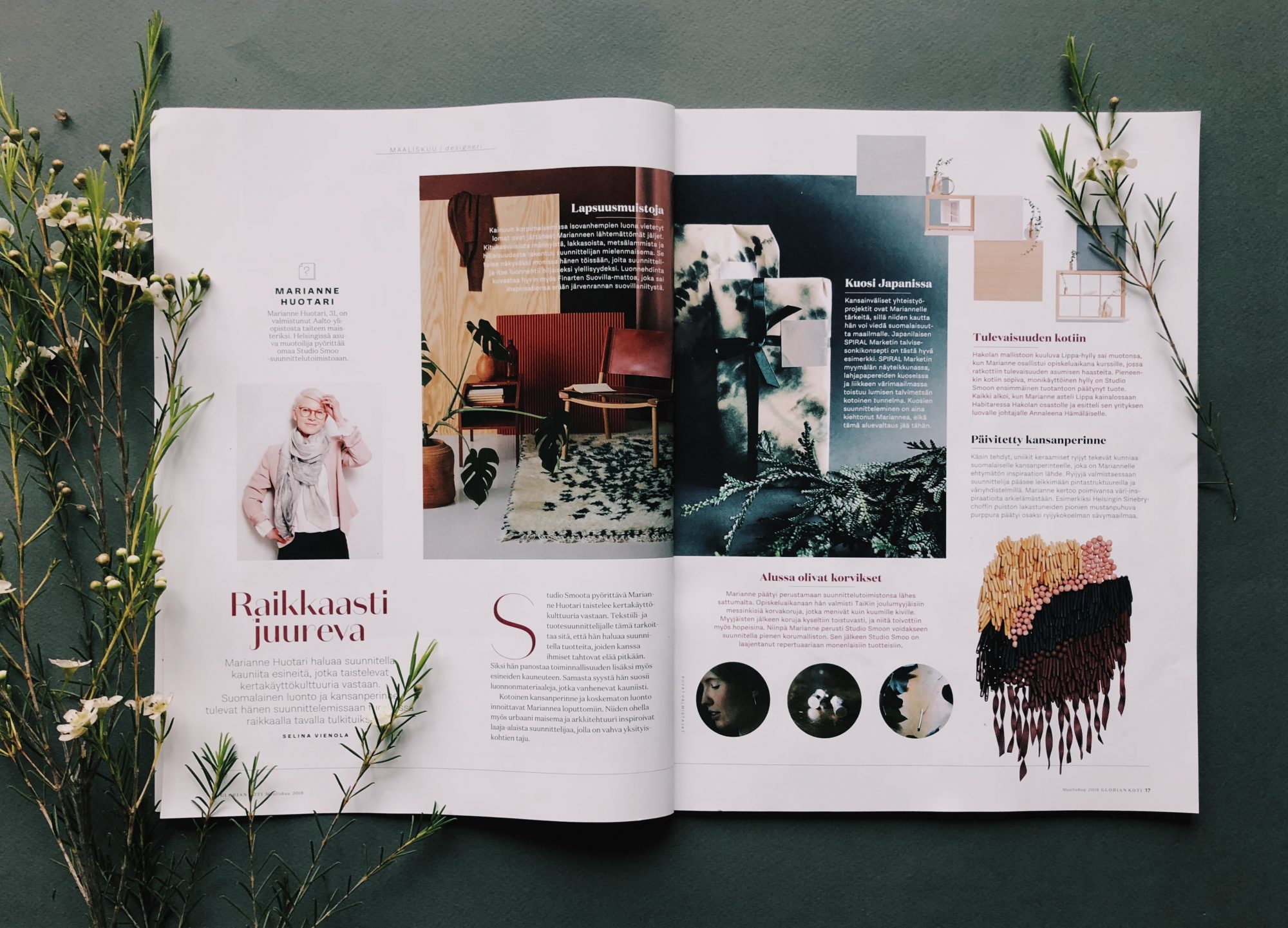 The stories behind the products can be read from Glorian koti magazine 3/2018. Text by talented Selina Vienola.
---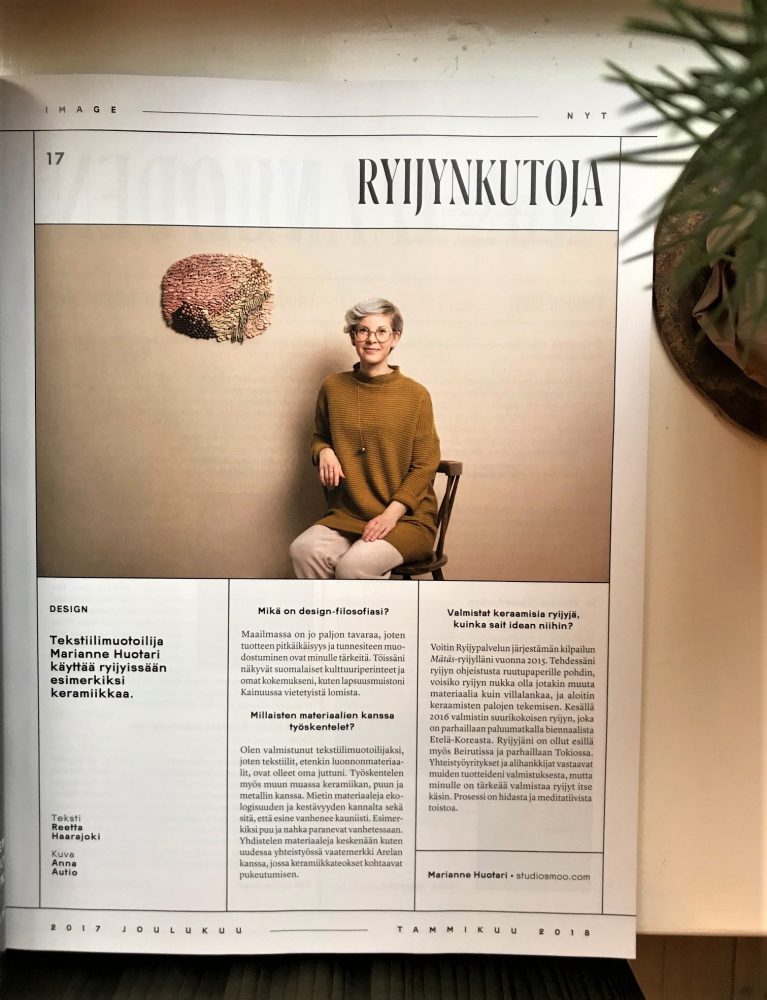 Image magazine featured a nice story about Smoo ArtWorks. It's on the December/January magazine.
---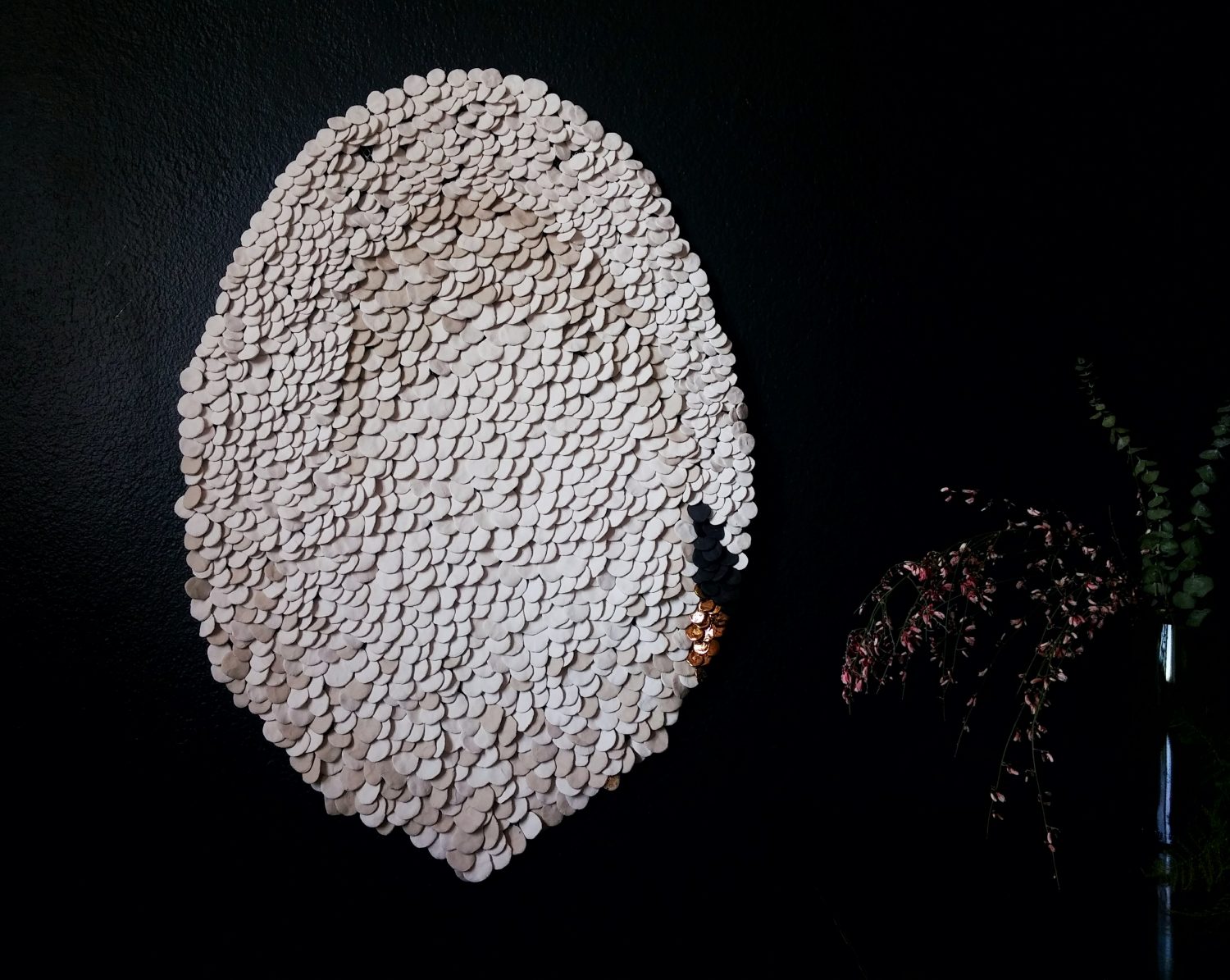 Kaino – the Sleeping Swan has been selected to Pistot exhibition by Taitoliitto. The exhibition takes place in Craft Corner Helsinki at Eteläesplanadi 4 during 13.1.-24.2.2018.
The vernissage is on 12.1.2018 at 17. Welcome!
---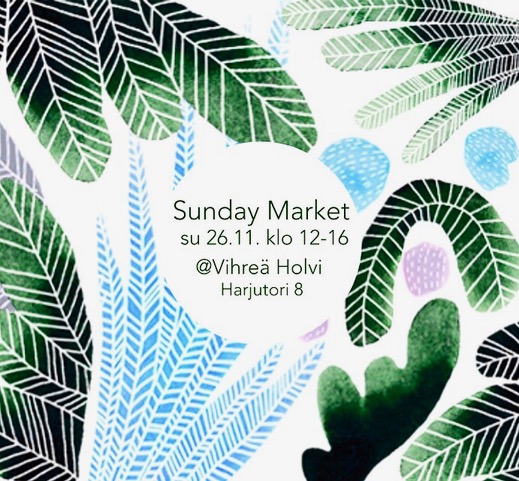 It's time for Christmas Markets!
This year STUDIO smoo will participate only one Christmas event called Sunday Market.
It's going to be very lovely event and I really hope to see you there!
More info HERE
---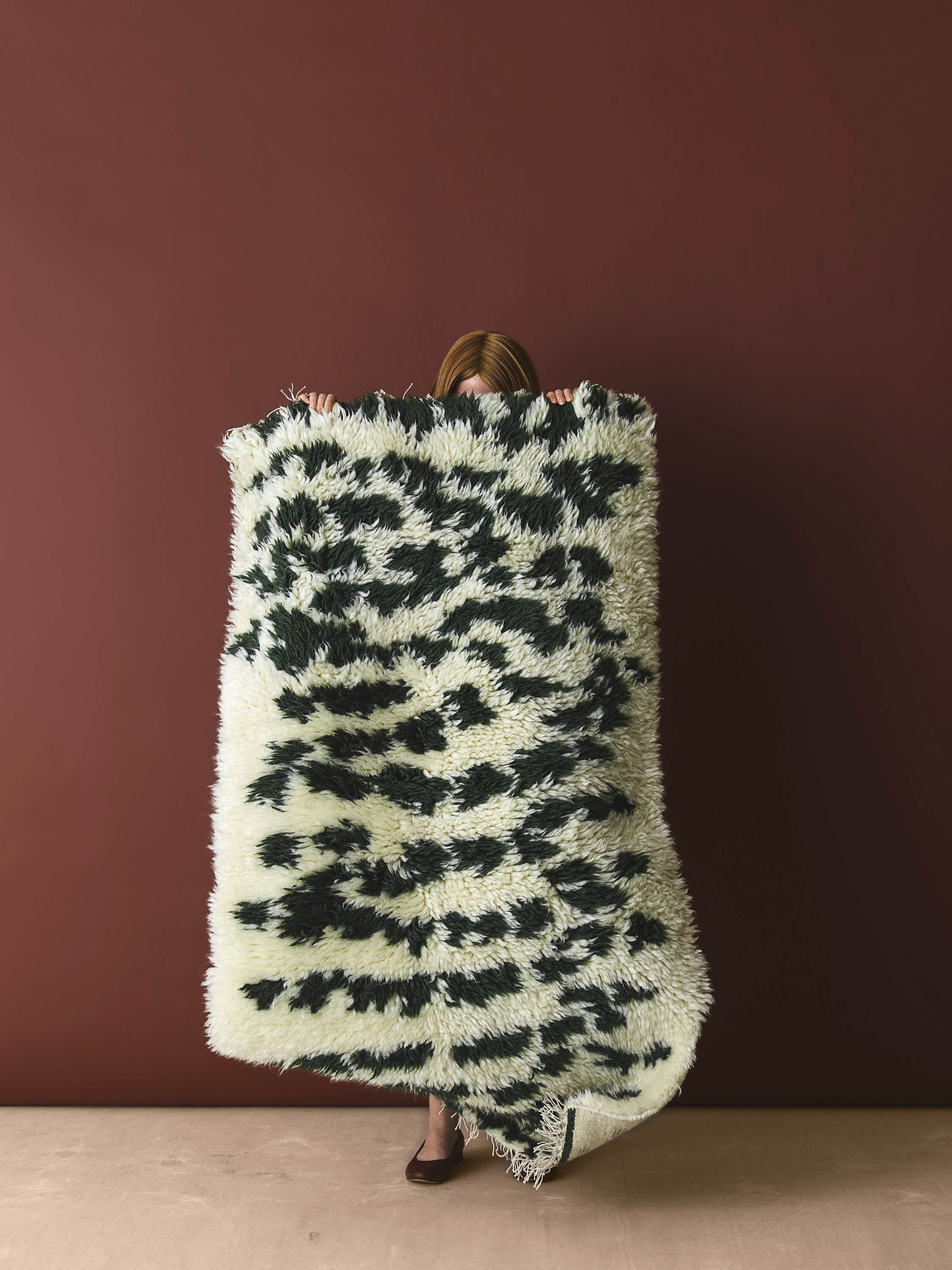 Smoo <3 Finarte
Marianne Huotari from STUDIO smoo has designed Suovilla carpet collection for Finarte. The collection carries thoughts to the Finnish pure wilderness, getting its inspiration from the soft blanket of cotton grass that covers Finland's bog lands.
---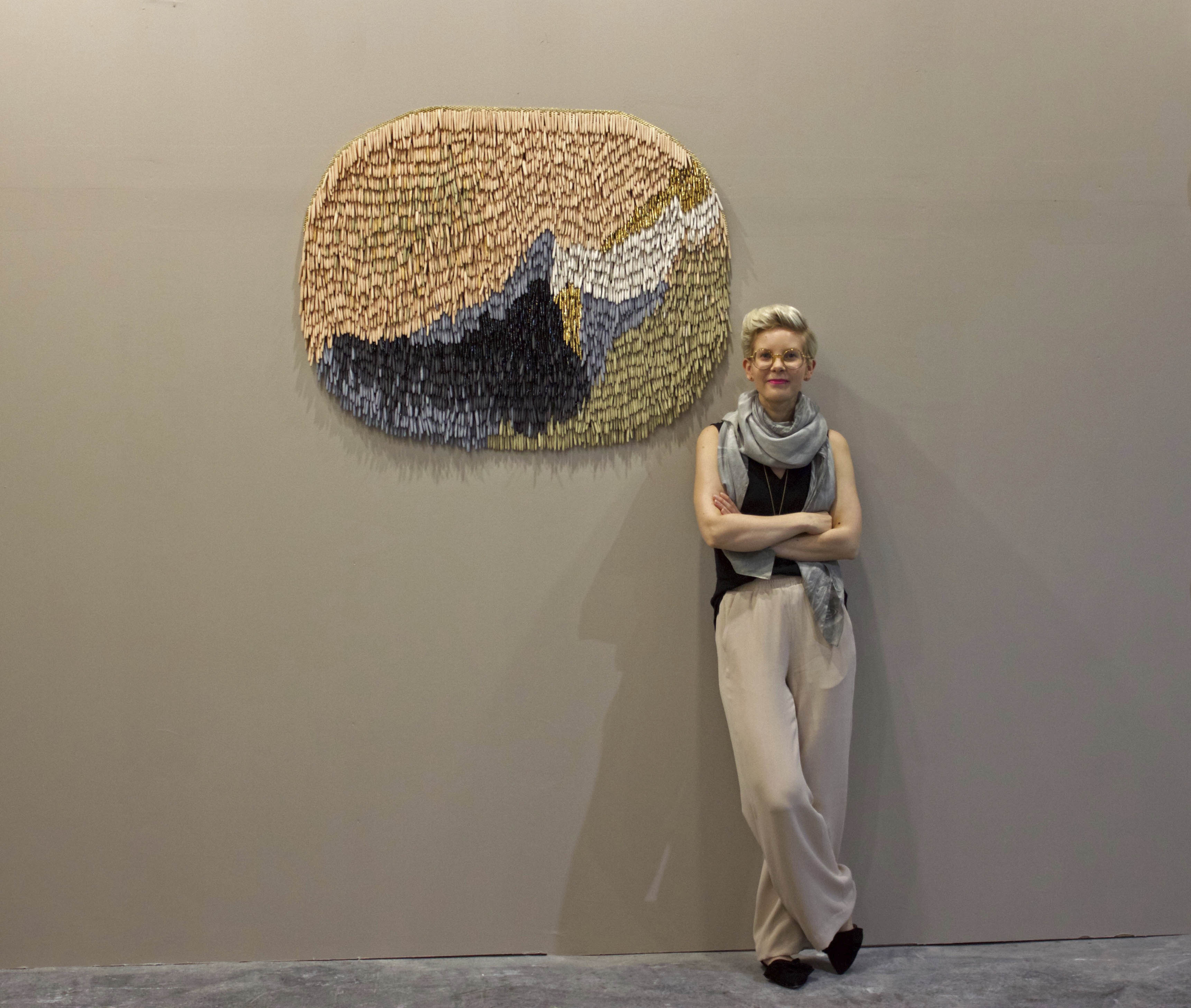 Kaiku at Biennale in South Korea
Kaiku is exhibited in South Korea at Cheongju International Craft Biennale on 13.9.-22.10.2017. Smoo was also assisting the working committee and building the Finland's pavilion for the Biennale.
---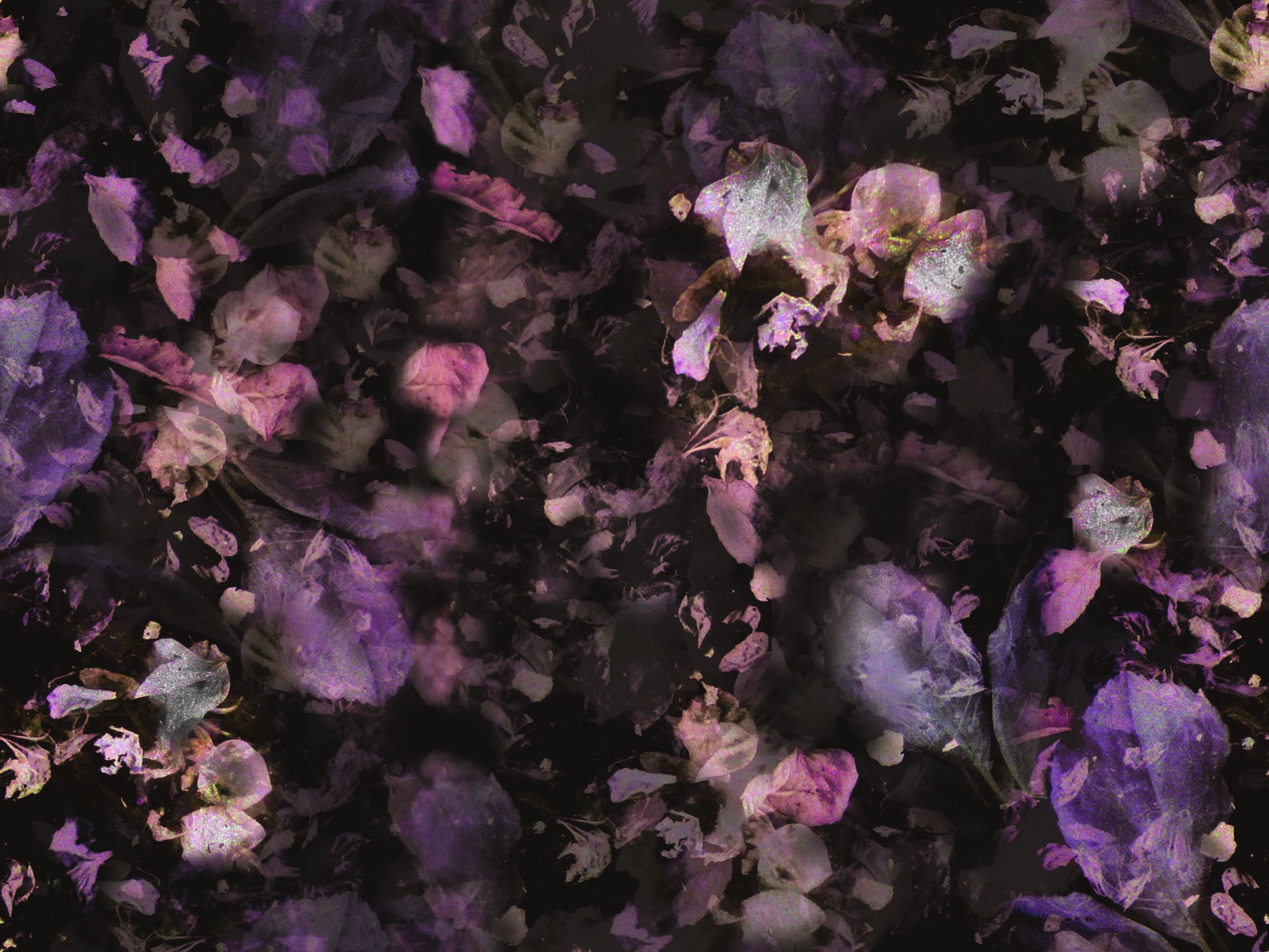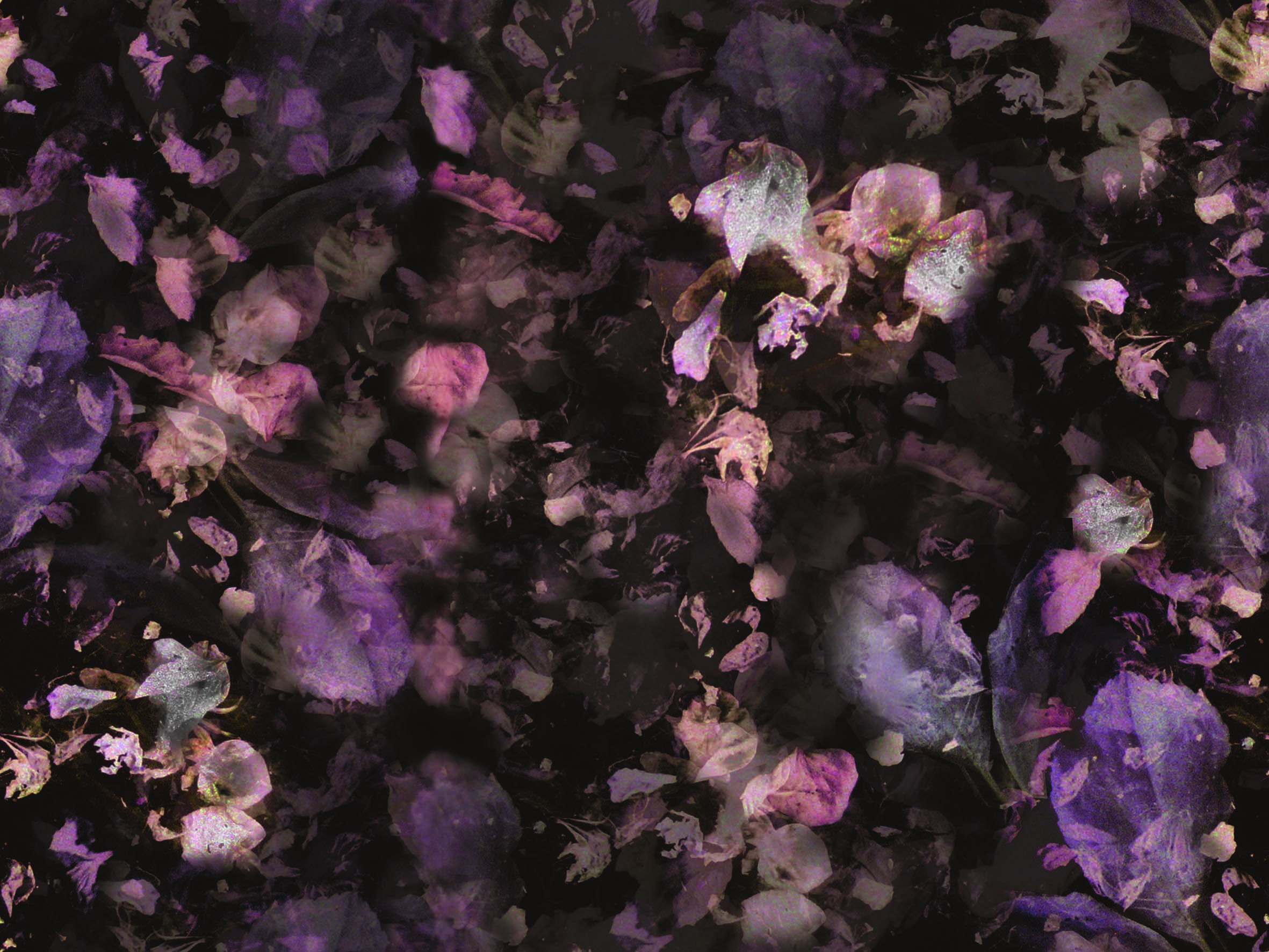 New patterns for art4u
Smoo has designed new prints and patterns for art4u. See more prints HERE.
---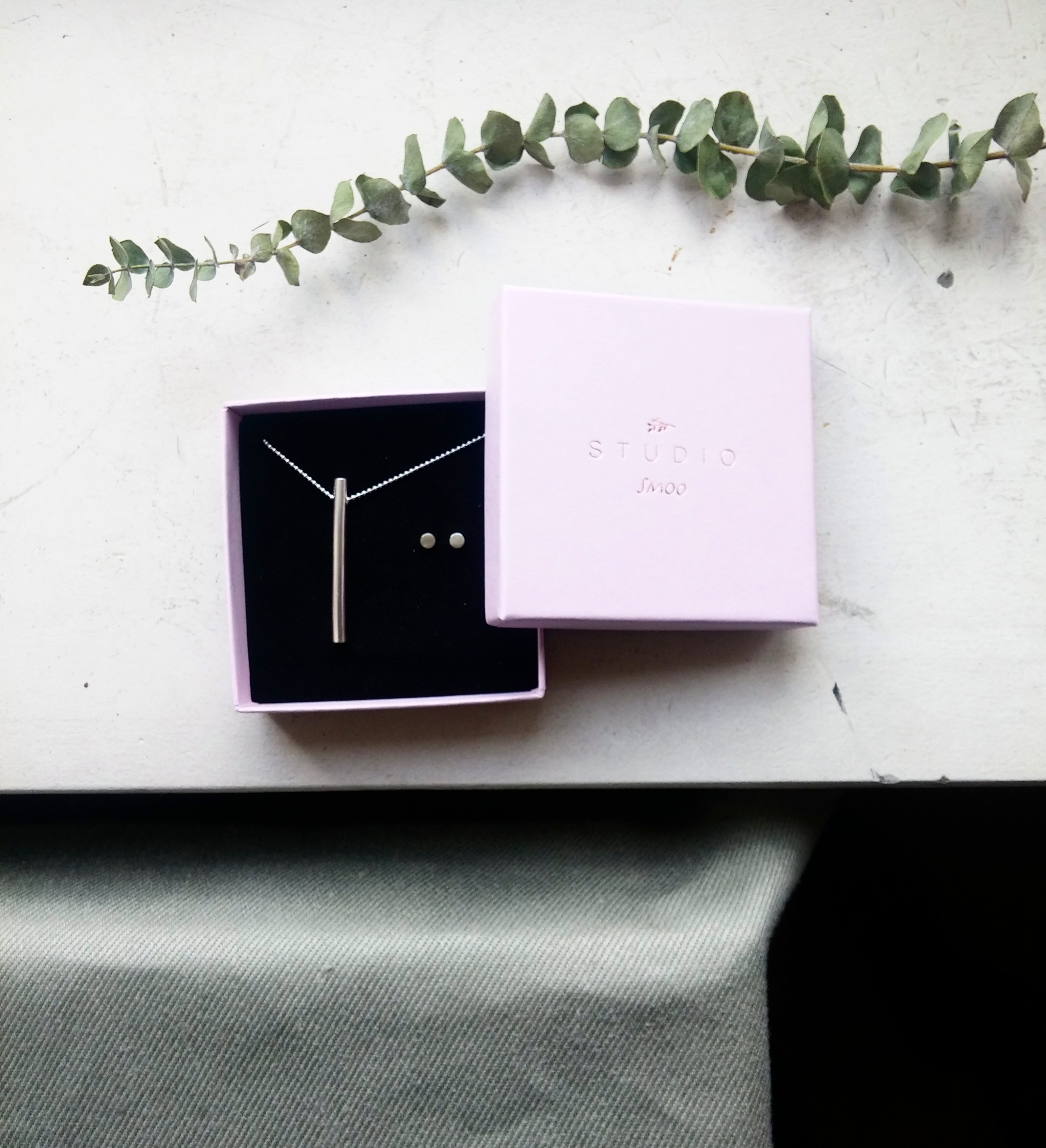 Smoo <3 Mikkeli
Smoo has a new retailer in Mikkeli
Studio M3
Studio M3 has the whole jewelry collection as well as a selected collection of unique ceramic wall rugs: Kaino, Untuvikko and Lokinpoikanen.
---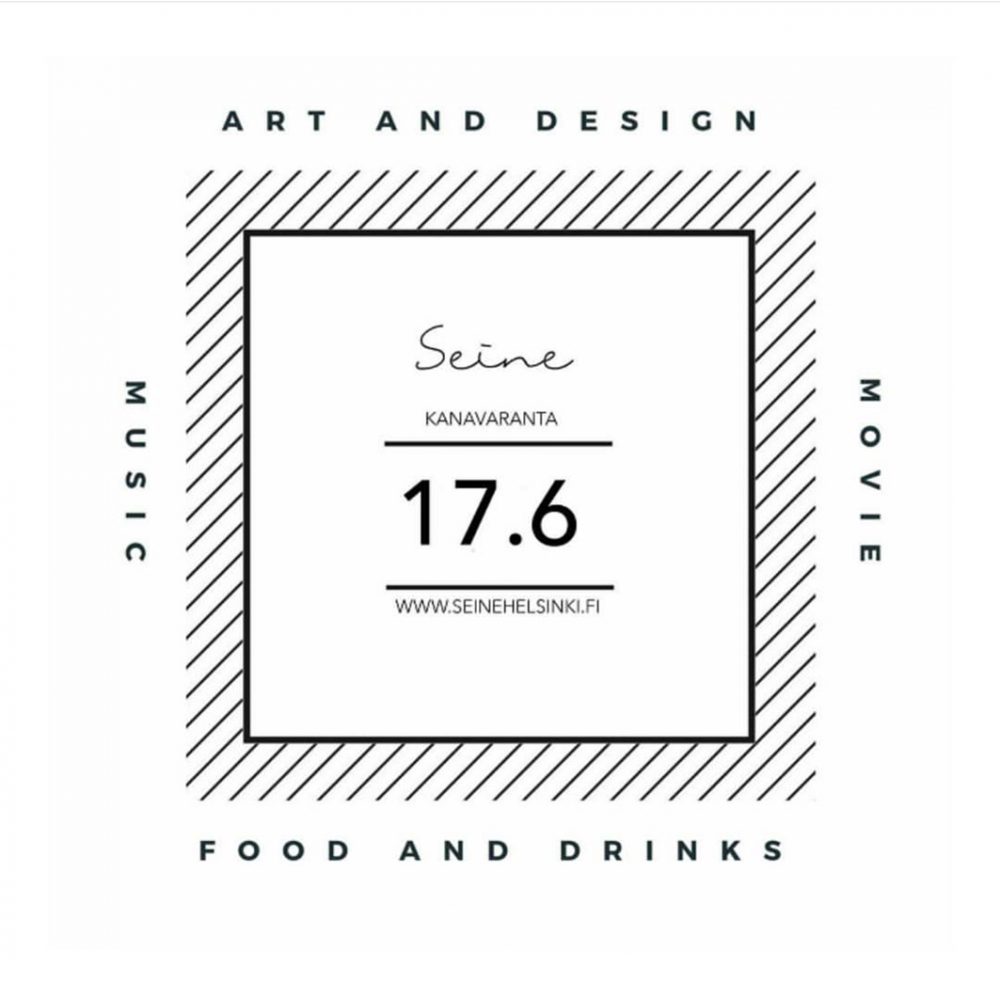 Seine Kanavaranta
Smoo will participate new event in Helsinki on 17th of June 2017.
Seine Helsinki event venue is the beautiful Kanavaranta and the program will be a setting of food&drinks, music, movies and art&design.
Smoo will sell discontinuing jewelry with reduced price. There's also renewed jewelry collection with brand new packaging  and unique ceramic wall rugs.
Come to enjoy!
---
Interview in Blue Wings magazine
"I always go back to my roots", describes perfectly my design philosophy.
 Finnair's in-flight magazine Blue Wings tells my story in the March 2017 issue. Makers of Finland series is about bright young talents of Nordic design by writer and photographer Laura Iisalo.
---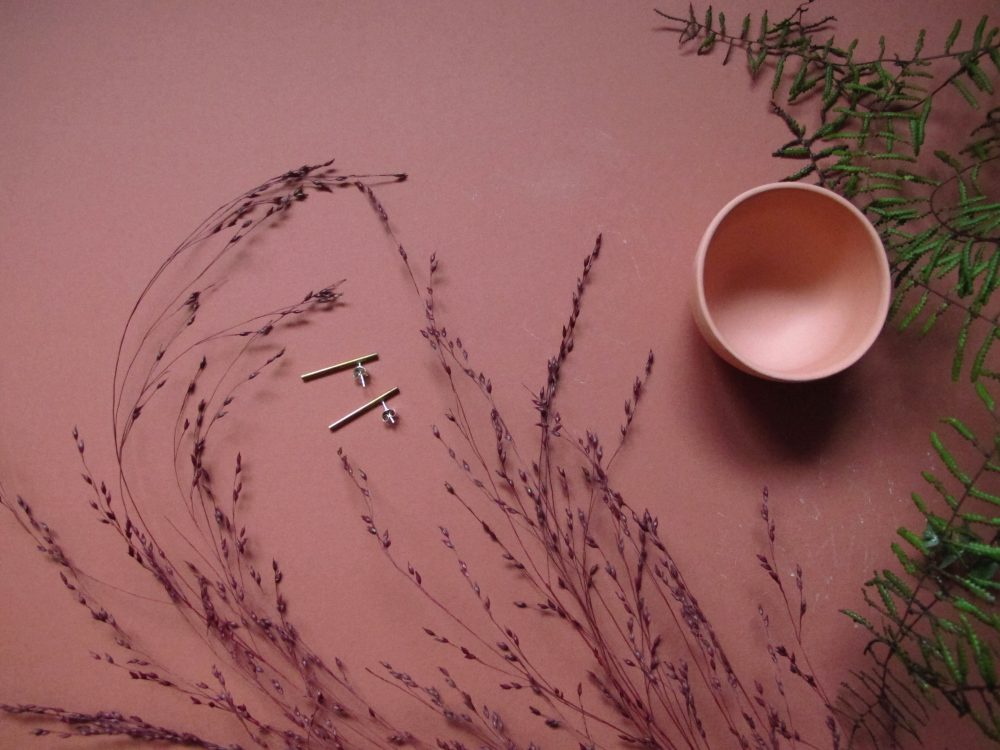 Happy Valentine's Day to all! <3
---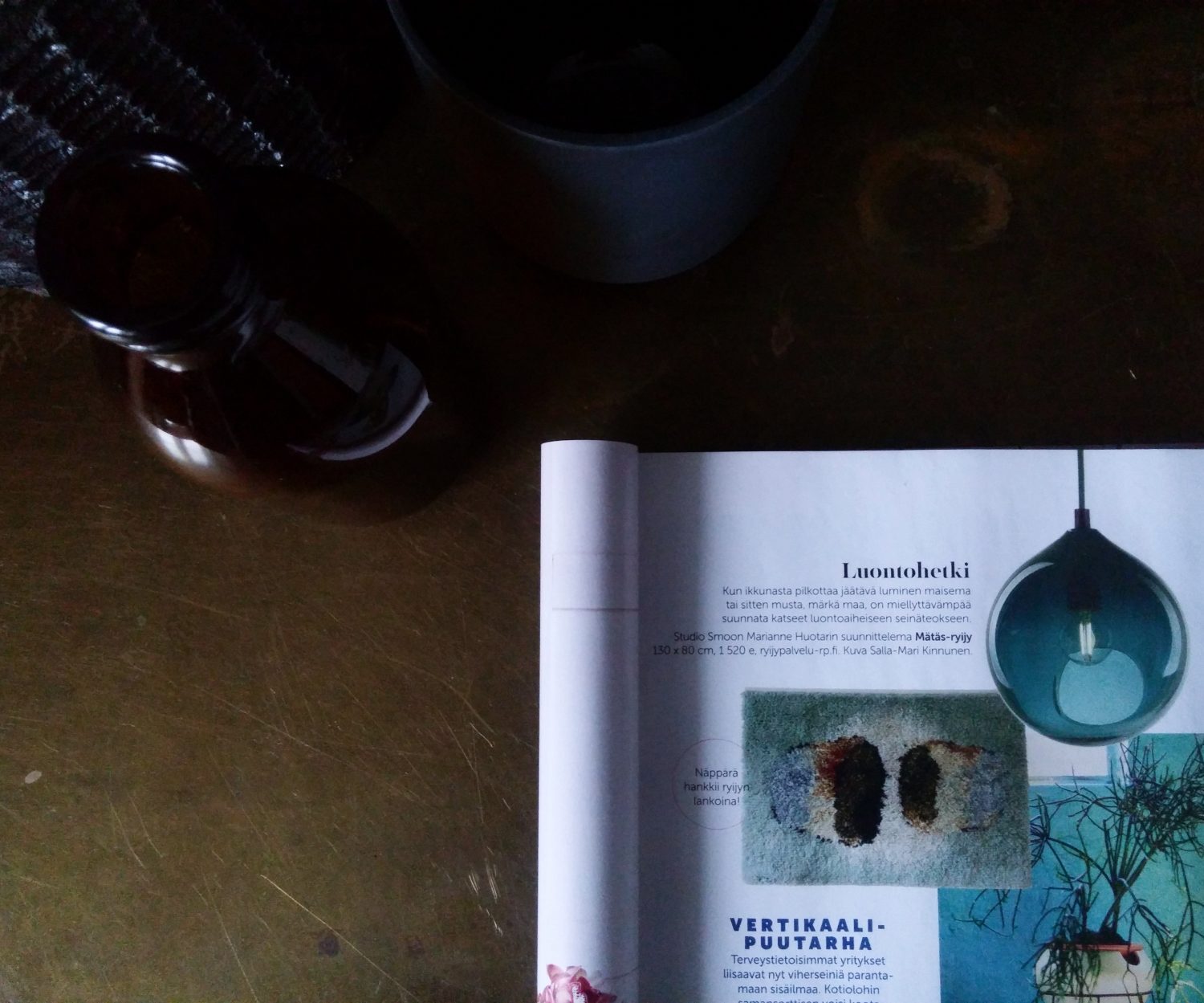 Glorian Koti magazine featured Mätäs wall rug on their 2/2017 publication.
---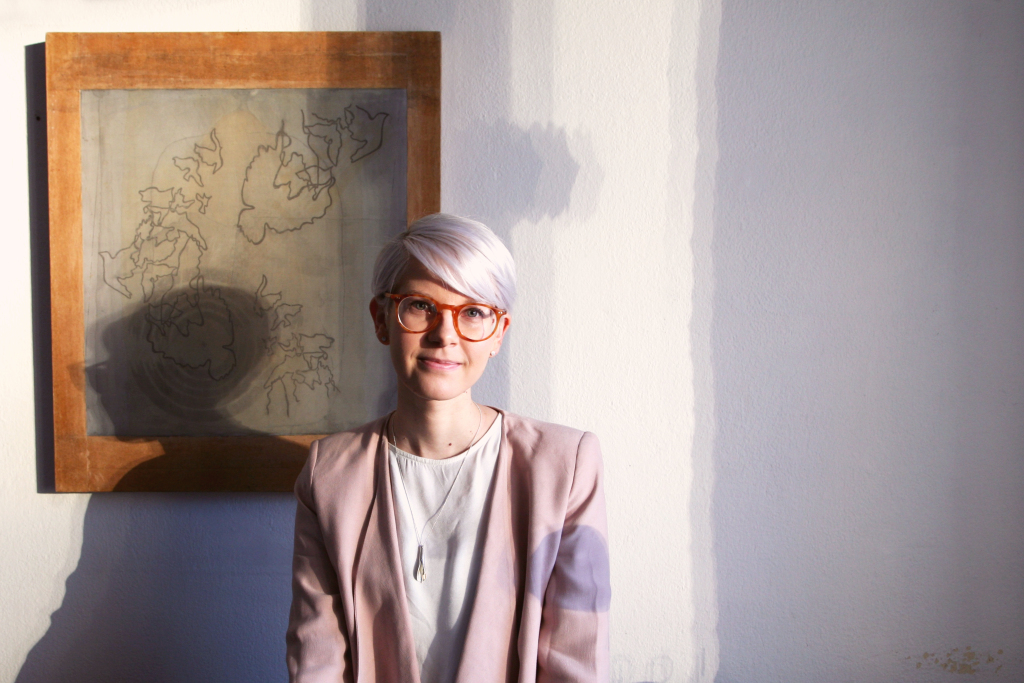 Get to know the designer behind STUDIO smoo
Find out her big achievement from the past. It's related, believe it or not, to fishing!
---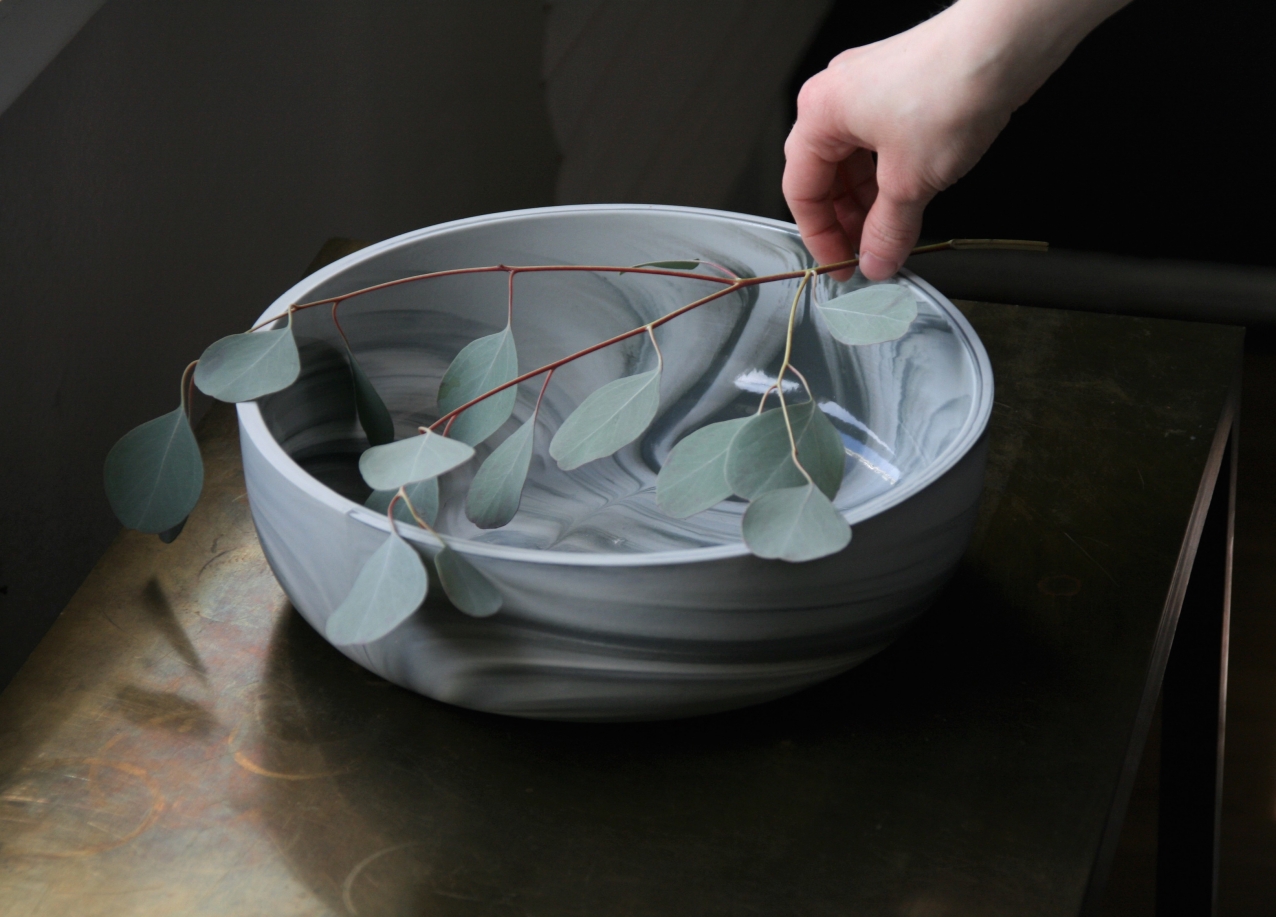 ---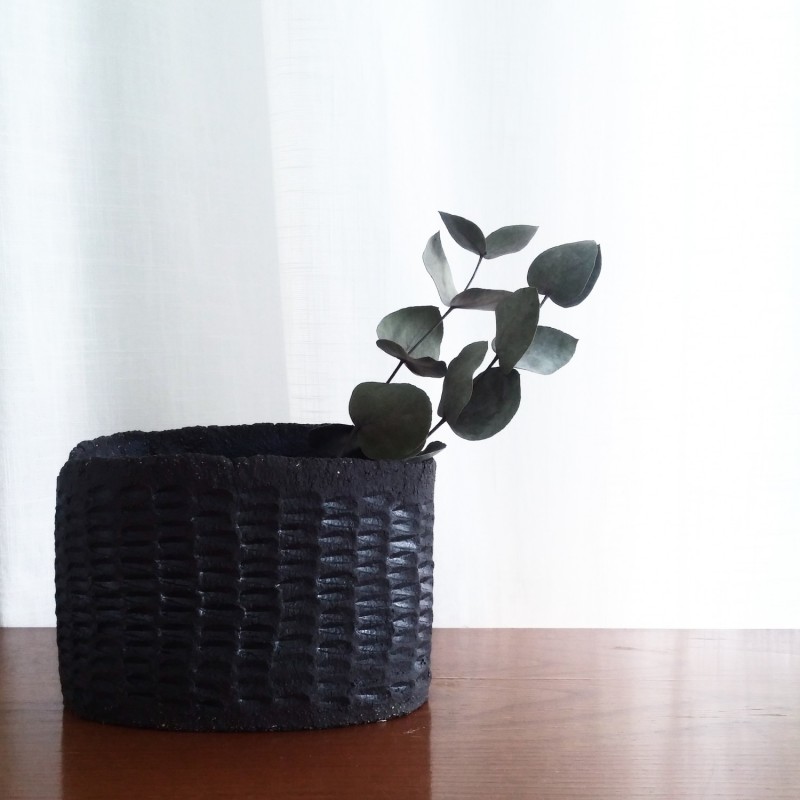 The new year brings with it some changes into STUDIO Smoo's operations
I'll take a step towards international market with Marmoreal -tableware series therefore the manufacturing of utility ceramics in small scale will close down. Until today I have produced the ceramic tableware products by hand in Helsinki. Currently we are developing industrial production with a collaborator.
The production of Poiju -butter knife has ended as well due it is in search of a collaborator in order to be able to manufacture larger volumes of the product.
I'll continue to work with ceramics, but concentrated on unique pieces of work in the form of wall rugs. STUDIO smoo designs larger volumes of unique utility ceramics according the hopes of customer for example to work place, events, coffee shops and restaurants.
Please take contact with me and ask for more!
You can follow the journey of ceramics on my webpage, Facebook and Instagram.
---